A Facilitator Training
Level 1
March 4 - 10, 2020
In the Jungle of magical Bali
~ Remember your Feminine Gifts ~
Together we will dive deep into the mystery of our feminine essence and explore how we can lead from an embodied way of feminine purpose, being and love.
The training is designed to slow down, recharged and empower you as a woman.
You will receive practical tools to learn and refine your gifts in a feminine way so you walk out embodied in your offering of leadership to your own life, your community, your profession & the world.
We will weave yogic, tantric and feminine embodiment practices with the need and approach of modern day women.
This training is for:
Every woman (mothers, leaders, coaches and healers) who wants to deepen the connection to her feminine essence and wants to learn how to lead in a more feminine way.
Female yoga teachers who want to bring more feminine elements into their own practice and classes
Women who would like to learn how to facilitate Women Circles, New Moon and Full Moon Circles
Note: It's required that you have worked with Christiane before or you have a current understanding & practice in the Yogic or Tantric Arts.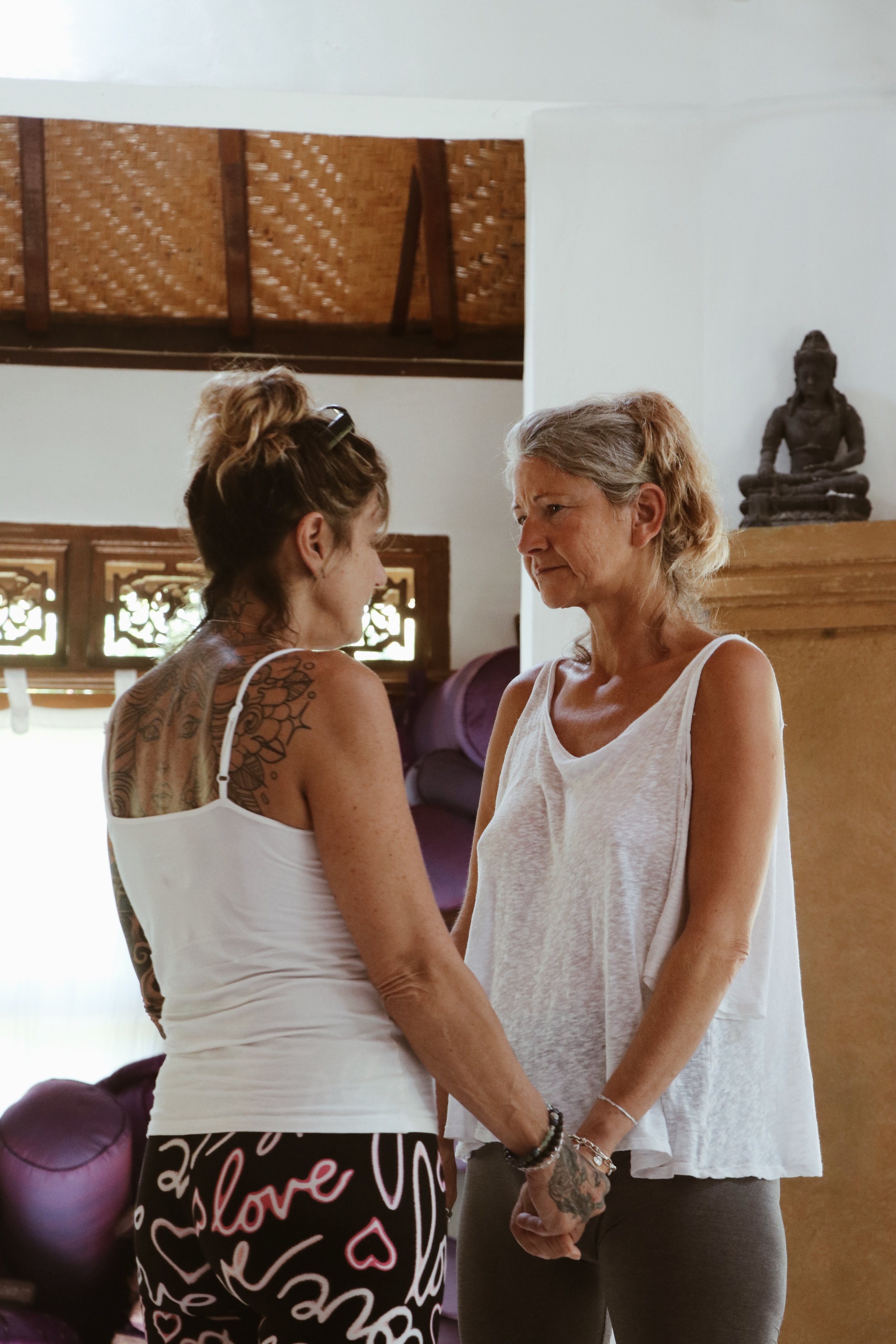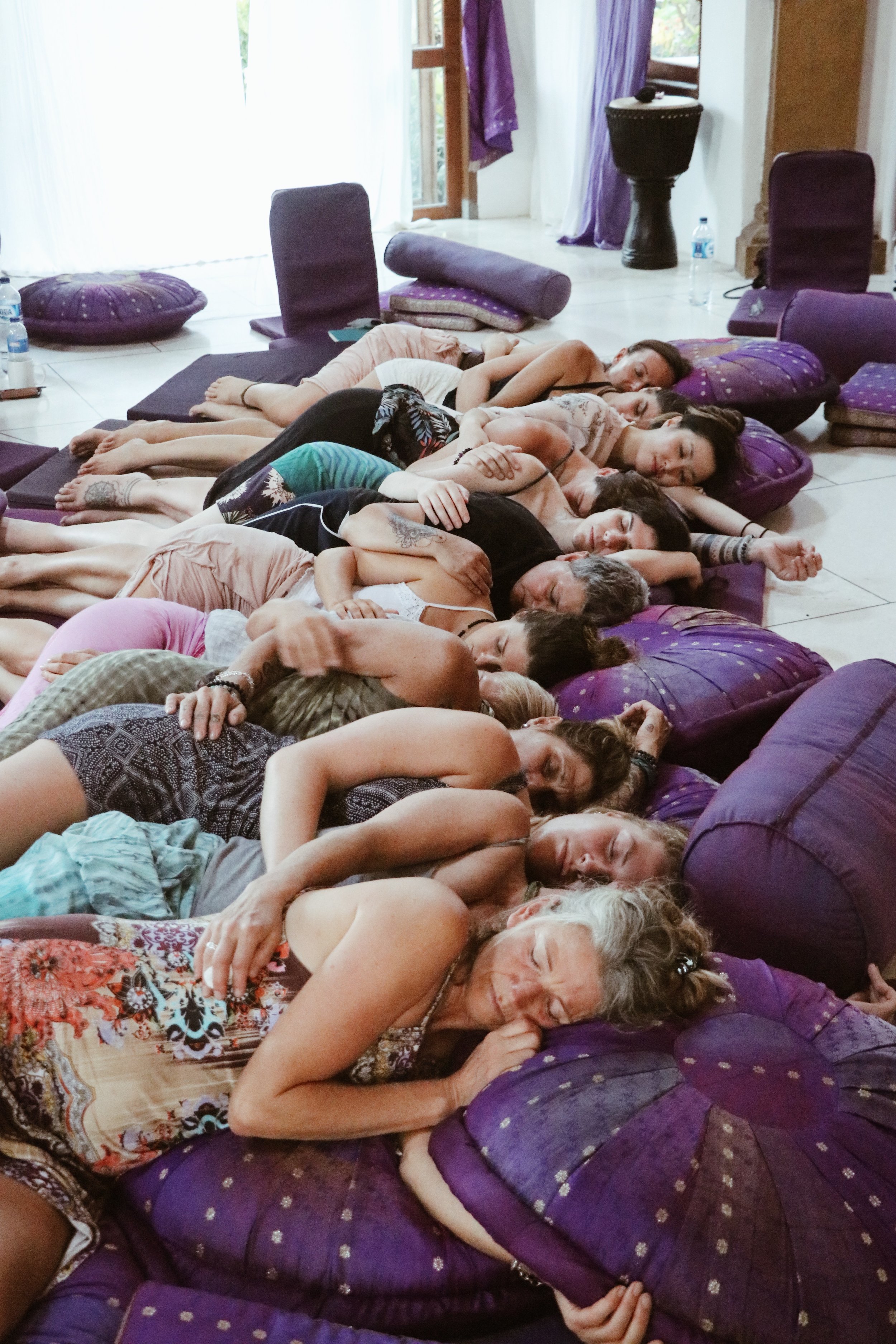 This training includes:
Shakti Flow Yoga

Feminine Embodiment Practices

Women's Sharing Circle

Womb AWAKENING through meditation, touch and dialoguing

Moon Cycle Awareness

Self-inquiry and creative journaling

Facilitator tools

Depth of Silence

Connecting to the elements of earth and water

Sacred Waterfall Purification and Fire Ceremony
This training invites you to fully participate and go deep into yourself and at the same time learning the arts of stepping into holding space for others.
We will spend time and practise to hold space, and be held, in areas where you want to dive deeper.
You receive invaluable support from a network of women from around the globe as you embark on this next chapter of your evolution and feminine soul work.
This in-depth and experiential training is the first part of Leading from the Womb.
After you have successfully completed Level 1 and started to embody the practices daily for at least 1 month you can add it to your offerings and apply for the Level 2 Training.
Level 2 will deepen your capacity and knowledge of the feminine principals, healing body work, energy cultivation practices (Yoni Egg) as well as get started to teach and offer 1:1 sessions, workshops and launching your own feminine heart centred business.
September 2020, Europe. Dates and location to be confirmed soon!
If you feel called, a sense of YES inside your heart, get your seat in the circle right here:
About the Facilitator:
Christiane Ameya is a Tantric teacher, womb priestess and healer who facilitates retreats, workshops and private sessions on topics of divine femininity & sacred sexuality. She worked with over 400 women over the last 5 years.
With her soft feminine presence that she embodies now, you won´t believe that Christiane lived most of her life disconnected from her true essence, her body and sensuality. After burning out at 28 and recovering from depression, she began her journey of self-healing and spiritual awakening.
Christiane dedicated her life to support individuals and couples to remember their deep feminine feeling nature that leads them back home to a loving connection with themselves, their bodies and their relationships.
She walks her talk gracefully as a path of love.
German born, she currently lives between Ibiza and Bali.
Schedule
7.30 – 8.30 Morning Yoga/ Meditation Practices
10.00 – 13.00 Morning Sessions
16.00 – 19.00 Afternoon Sessions or 18.00 – 21.00 Evening Sessions
Please note that the schedule can change due to shakti flow and needs or desires of the group.
Accommodation
We stay in a secret location in the magical jungle in the north of Bali in simple but lovely homestay 5 minute walk from the temple space where we spend most of the day. We are surrounded by lush nature, rivers and waterfalls. You will receive an instant dose of relaxation & rejuvenation from the moment you enter this sacred land. Treat yourself with an experience of a lifetime that touches your heart and ignites your soul forever!
Including
Leading from the Womb, Level 1 - Training Fee

6 nights & 7 days accommodation in shared double room from March 4 - 10, 2020

Delicious vegetarian Breakfast, Lunch and Dinner

Leading from the Womb, Level 1 Manual + Certificate

Womb Wisdom Guided Meditation and Sacred Blood eBook by Christiane Ameya

Special offer for private Tantric Bodywork Sessions including Yoni Massage with Christiane

Discounts on Infinity Wears
Not Included
Flight

Aiport Transfer

Insurance
Price & Payment
1.900 EUR Shared double room
1.700 EUR EARLY BIRD before Nov 30, 2019 (limited spaces)
Intake of 13 women maximum to maintain intimacy.

Single accommodation on request!

Scholarships are available in exceptional cases.

Payment plans are available upon request.
* Note: As nourishing these feminine practices and staying in the jungle are, know that for the harmonious flow of everyone, your participation will require a strong commitment to self inquiry and loving service, resilience to elements of nature, dedication, self responsibility & commitment to Love.
Please fill out the application form below to receive an email with all the information on how to pay.
Deposit: To secure your place I require 500 Euro deposit.

Payment: Full payment is required by Jan 15, 2020.
You can pay via bank transfer or by Paypal. Please take care of the transaction fees.
As I am financially responsible for the retreat, I ask you to respect that payments are non-refundable and I cannot make any exceptions to this agreement.
Are your ready to remember your feminine gifts?
If you are coming from abroad, we recommend landing in Bali 1-3 days before the retreat starts.
Find Flights to Denpasar, Bali at
https://www.skyscanner.co.id/
Our location is approximately 3hrs from Denpasar, 2hrs from Ubud.